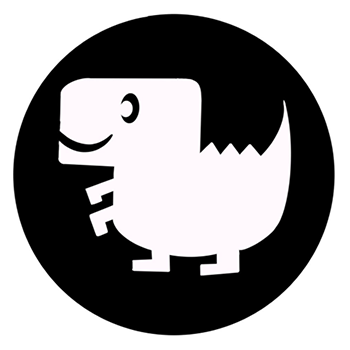 StatsNotebook is a full featured open source statistical package. Its design focuses on Simplicity, Functionality and Reproducibility.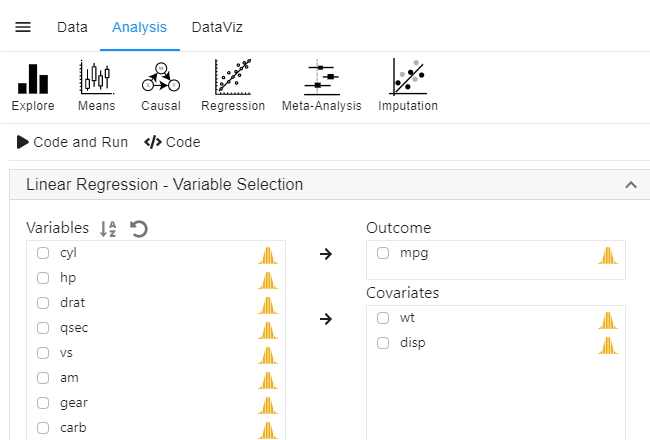 StatsNotebook provides simple interface for a large range of analyses and data visualisation. Most of analyses can be completed with just a few clicks.
The following analyses are currently supported in StatsNotebook, and Rexi will ensure that the list will keep growing…
Independent/ Dependent-sample T-test
ANOVA/ ANCOVA
Linear regression
General/ Generalised linear model

Logistic regression
Poisson regression
Negative binomial regression
Multinomial logistic regression

Generalized linear mixed model/ Multilevel model

Mixed-effect regression (multilevel regression)
Mixed-effect logistic regression (multilevel logistic regression)
Mixed-effect Poisson regression (multilevel Poisson regression)

Robust regression/ Mixed-effect robust regression
Causal mediation analysis
Meta-analysis/ Meta-regression/ Network Meta-analysis
Multiple imputation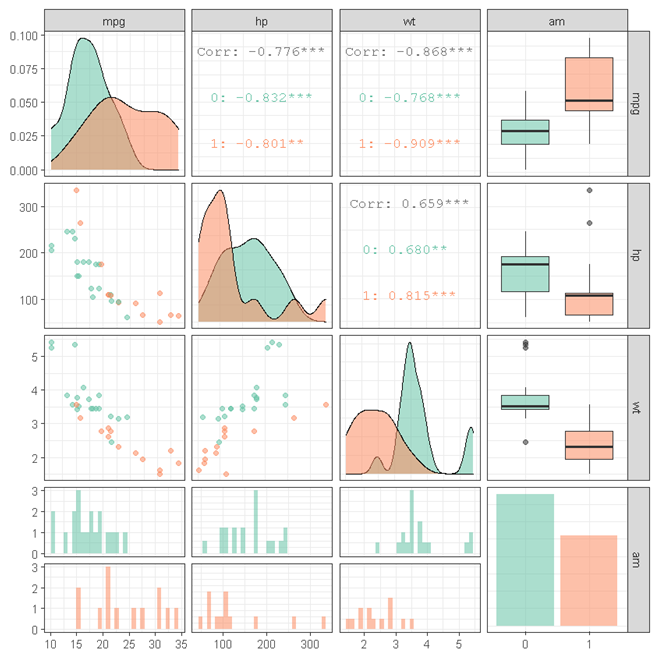 The following plots can be easily made in StatsNotebook with ggplot2.
Density plot
Histogram
Boxplot/ Violin plot
Bar graph
Scatterplot with line of best fit
Correlogram
Line graph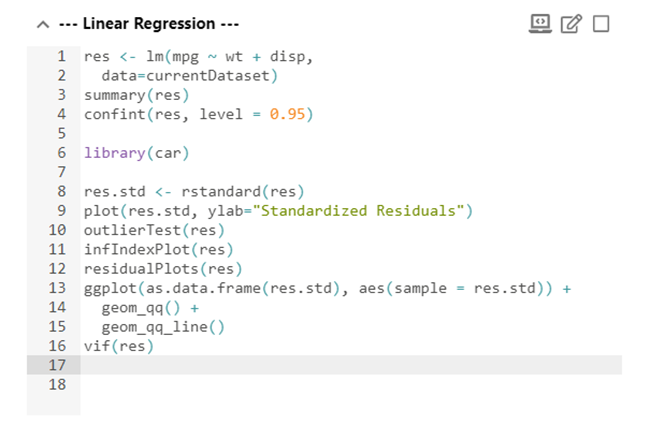 StatsNotebook is fully integrated with R, the most powerful statistical language with a vibrant community of statistics gurus. The Notebook interface is a R console in disguise! You can interact directly with R and run any R codes in the Notebook interface.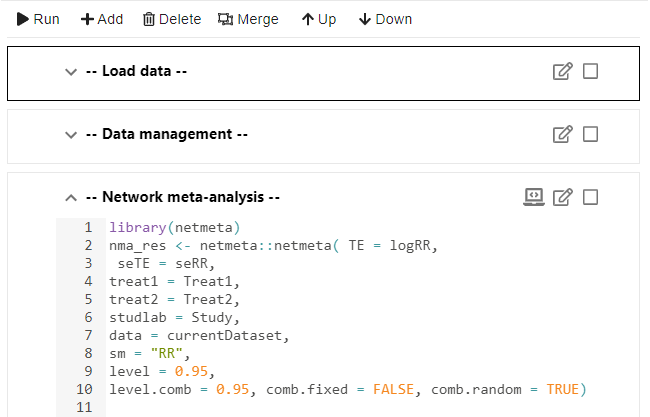 StatsNotebook is designed for reproducible research. R codes are arranged in blocks in the notebook interface. Analyses can be re-run and results regenerated any time.
Dr. Gary Chan, Co-founder
Dr. Janni Leung, Co-founder
–UNIDENTIFIED–, Co-founder
Ms. Carmen Lim
Ms. Tianze Sun
Dr. Daniel Stjepanović