The tutorial is based on R and StatsNotebook, a graphical interface for R.
StatsNotebook comes with a rich data library for learning statistics. To load an example dataset,
Click the Menu icon     at the top
Click "Open"
Select "Example Data" from the menu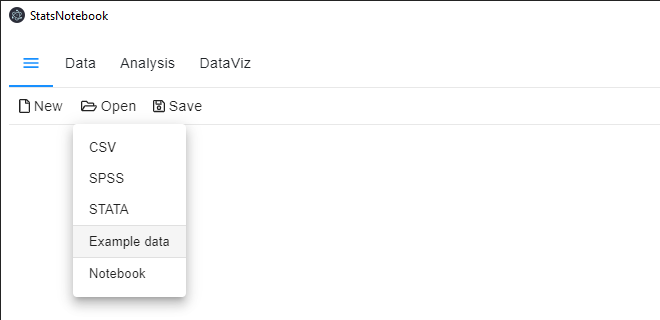 Click on the example data we want to load.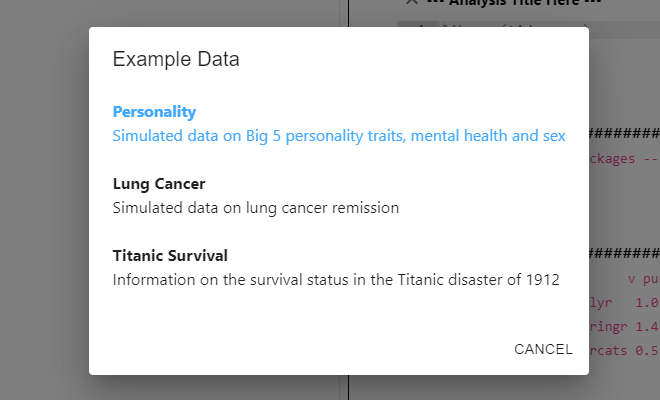 Follow our Facebook page or our developer's Twitter for more tutorials and future updates.